EuroVelo will be attending ITB Berlin, the world's leading travel and tourism trade fair, on 7-11 March 2018. You are all invited to visit us at hall 4.1b, booth no. 245. The ITB will bring many innovations this year, including a Cycle Tourism Day on 9 March and the EuroVelo Cycle Tourism Awards. For more information and updates, please see below.
ECF (European Cyclists' Federation) and ADFC (German National Cyclists' Association), the largest cyclists' organisation in Germany, are to jointly launch the first-ever Cycle Tourism Day at the ITB Berlin on 9 March. The opening session of the Cycle Tourism Day will bring together leading experts from the cycling and tourism sector to discuss best practices and future cycling-industry challenges.
As a sustainable form of travelling, cycling is a significant source of financial, economic, health and mobility benefits for tourism. Bicycles are increasingly becoming an important resource of the European tourism industry. For example, cycle tourism contributes an impressive 12% to the overall tourism value creation in Germany. According to a study commissioned by the European Parliament, "cycle tourism contributes over €44 billion to the European economy annually."
The interactive presentations will highlight the benefits of cycling for tourism destinations with expert speakers from the World Tourism Organisation (UNWTO); Eduardo Santander, Executive Director, European Travel Commission (ETC); and Ádám Bodor, Advocacy and EuroVelo Director, European Cyclists' Federation (ECF). The German recipe for success in biking tourism will be presented by Louise Böhler, Head of Tourism at Allgemeiner Deutscher Fahrrad-Club e.V. (ADFC) and Kathleen Lumma, Director at Kooperation "Deutschlands schönste Flussradwege".
After the opening session, the focus will switch to case studies of successful cycle tourism products in a series of interactive workshops. The sessions will showcase successful cycle-tourism products at the European, national and regional levels with practical advice and best practices to attract cycle tourists. Topics will range from how to establish a cycle-tourism product to the more innovative tourism-marketing tools to the economic impact of cycle tourism for regions.
On the occasion of the Cycle Tourism Day, the EuroVelo Cycle Tourism Awards will also be launched at the ITB, showcasing the 15 EuroVelo cycle routes as an economic, environmental, social and sustainable means of travel. These routes foster the quality improvement of cycling infrastructure and services in all participating European countries and encourage the exchange of experience and best practices between European states and regions.
The winners of the 2018 EuroVelo Cycle Tourism Awards will be unveiled during the Conference.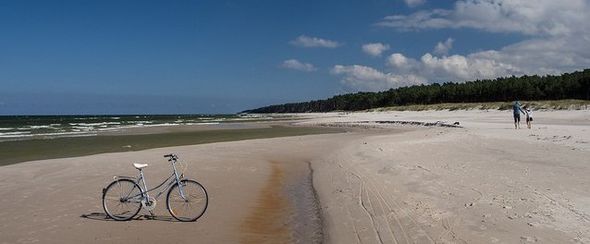 Check out the latest developments: #cycletourismITB
For further information about the Cycle Tourism Day, please contact Jesus Freire or Maria Gaton
Visit ITB's website
You can also visit our website and have a look at our draft programme.
Become a fan on Facebook and follow us on Twitter
Have a look at our photos on Flickr